YD Perks | Rewards Program
Rewards available to YD students and alumni (depending on the terms of each rewards program) are set out below and which may change or be terminated from time to time without notice: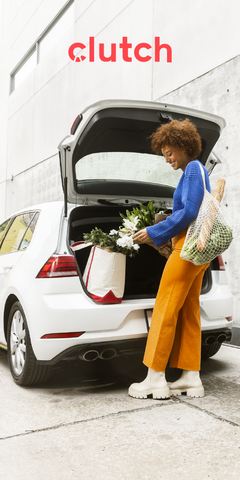 $800 Savings on a Vehicle for YD Students
Clutch (Clutch Technologies Inc.) is Canada's largest online used car retailer, delivering a seamless, hassle-free car buying, selling, and trading experience to Canadian drivers. Shop hundreds of used cars online, get the right one delivered to your door, and enjoy peace of mind with our 10-Day Money-Back Guarantee. Car buying made easy.
Clutch is providing offer codes ("Code") for YD students for $800 savings off the publicly listed price of any car they purchase from Clutch or $400 added to the selling price of any car they sell to Clutch; these offers cannot be combined when trading in a car. Upon termination of this promotion, any previously activated Code will be redeemable for an additional 12 months
Only one (1) discount Code permitted per student, limited to students and graduates of Young Drivers, which offer cannot be combined with any other offers from Clutch. Students can redeem their Code by entering it at https://www.clutch.ca/partnerships/young-drivers-of-canada where it will be in their account and visible in the Rewards section https://www.clutch.ca/my-dashboard/rewards. The Code is one-time use only and non-transferable with only one Code assigned to each student, so only one discounted transaction per student. Access limited to students and graduates of Young Drivers. Must be a new Clutch user. Retail sales only. Offer may not be combined with other offers. Non-transferrable. Young Drivers of Canada is not responsible for the Clutch offer, program or fulfillment. Offer valid only in the provinces of Ontario and Nova Scotia.