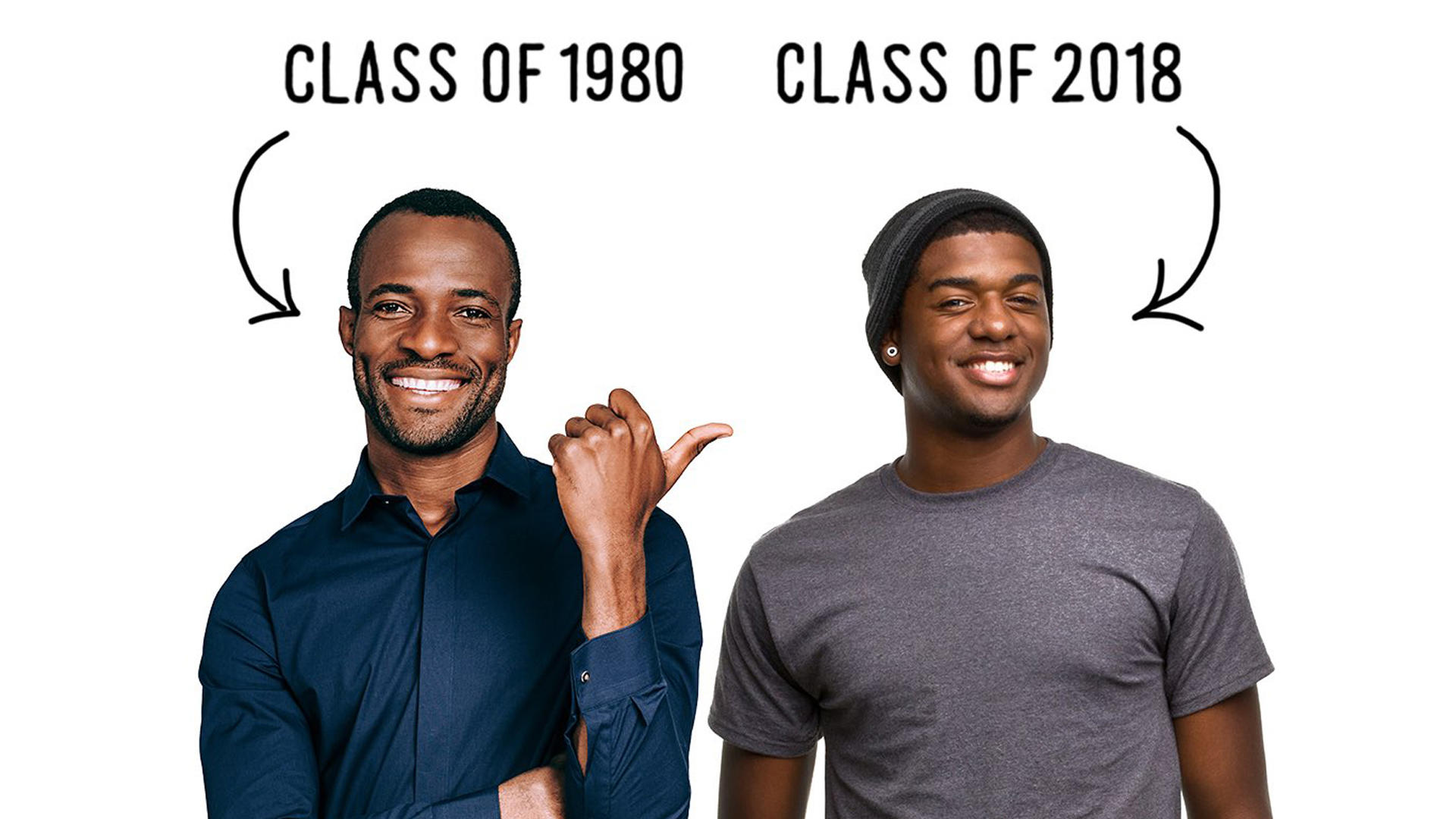 Why Young Drivers
Young Drivers of Canada is Canada's largest driver training organization. Since 1970, we have grown to 140+ classrooms across Canada, with virtual and online programs added in 2020. Over 1.3 million students have graduated from our unique Young Drivers course, using our exclusive Collisionfree!™Approach. YD does not just offer novice driver training, but also driver improvement, re-testing, fleet training & cognitive training.
History
Our former President, Peter Christianson's story about why teaching Canadians to drive is important for safe roads across Canada.
Instructors & Students
It is important to offer new drivers the best driving instructors and teachers who provide quality driver training services across Canada. We train and re-train all of our driving instructors annually using our internal recertification training course. This ensures that our instructors are always on top of what is new and changing in the world of driving. In Ontario, we have become the first Driving Instructor College approved by the MTO. This means that our training of driving instructors and teachers exceeds the government standards for new instructors. We have trained over 1.3 million new drivers across Canada. There is a reason that generations of families across Canada have come to Young Drivers for driver training, and it's quality! Young Drivers is the only driving school that is ISO 9001:2015 certified.
What does that mean?
It means that quality driver training and customer service are our top priorities to ensure that all of our drivers have fun and absorb what they learn. After all, driving can be fun! This is also why some of the largest companies across Canada have completed driver training for their Fleets. These companies agree with Young Drivers's values and the importance of collision-free driving habits.
Collisionfree!™ Approach
We have told you much about Why YD teaches new drivers, here is How YD teaches new drivers. Young Drivers of Canada uses our exclusive, proprietary Collisionfree!™ Approach in every YD course. The Approach is made up of proactive driving habits that aim to train drivers to spot problems while driving and avoid them without having to react. Don't worry, we also teach evasive maneuvers in those situations where you do need to avoid a crash
As Canada's top driving school, we believe that your driving lessons have to include defensive driving maneuvers and techniques to keep you in control of your car at all times. Only Young Drivers driving instructors are specifically trained to teach:
risk perception
gravel shoulder recovery
head-on collision avoidance
threshold/ABS braking
emergency braking
brake and avoid techniques
rear crash avoidance
140+ Locations
With over 50 offices and 140+ classrooms across Canada, we offer quality driver training services from coast to coast. We also have a fleet of over 500 instructors ready to train your new driver.
In-class (Online, In-Person and Virtual)
The theory portion of our beginner driver program is available in person, online or in virtually guided sessions.
All YD classrooms are conveniently located, offer a clean, comfortable, air-conditioned atmosphere with state-of-the-art equipment.
Our online program is a beginner driver education course available in select provinces. It's aimed at helping new drivers learn the skills needed to successfully pass their driver's test and stay safe on the roads for a lifetime. It's an intuitive driving program with interactive online theory to be completed anytime, anywhere. Students can start the online portion of this course upon registration; a licence is not required to begin. The online learning modules are designed to help new drivers think like experienced drivers. Students will be able to identify the problems and solutions needed to avoid each type of crash. It's a way of thinking, presented through animations, text, images and videos that will become habitual over the course of this program.
Our virtually guided sessions are available in select provinces and allow for virtual learning in the comfort of your own home. These sessions are guided by a certified YD instructor at preset times.
In-car
With expert knowledge of different driving terrain and areas, we know where and how to train each driver to gain the most experience in the vehicle. Each in-vehicle lesson is one-on-one to ensure we are driving without distractions and getting the most out of the training. All in-car lessons are customized to each driver. No two lessons are the same.
Tools to Success
When a student enrols in a YD course, they receive in-car, in-class and online training to learn how to drive.
Practice
Like anything, practice makes perfect. It is important to practice what you learn to get better and better at it. This is why we offer parents and other co-drivers the tools to properly help their new driver, learn the YD Way.
Cognitive Learning
A big part of driving is cognitive. The ability to think, and make decisions quickly, as everything happens fast while driving. This is why we include a full cognitive training tool with every YD course. The perfect way to train your brain, while learning the skills and habits, in-car. For more information about cognitive training click here.